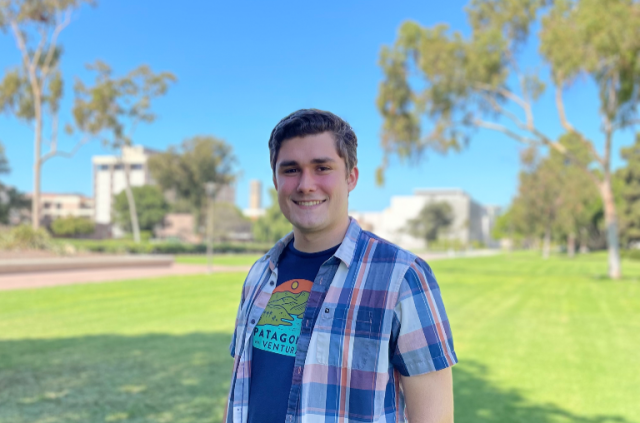 Specialization
:
Education
:
B.S., Chemistry, University of California, Los Angeles, 2021
Bio
:
Chandler was born in Oxnard, CA and grew up in Ventura, CA. Refusing to leave SoCal, he chose to attend UCLA for his bachelor's degree in Chemistry. As an undergraduate student, Chandler worked in the UCLA Learning Assistants Program under the guidance of Dr. Amber Reilly and Dr. Hung V. Pham where he helped teach and implement course material for introductory Organic Chemistry Courses. As an undergraduate researcher in Dr. Hosea Nelson's group, he worked in denoising microED diffraction images for improved structural determination of organic compounds. Additionally, he worked in computational NMR prediction for potential catalyst parameterization. Chandler went on to graduate cum laude with departmental honors and the ACS award for outstanding senior in Organic Chemistry. He is currently pursuing his Ph.D. in Organic Chemistry in the Lipshutz Group at the University of California, Santa Barbara.
Fun Facts
Outside of lab, Chandler likes to bike, swim, fish, go to the beach, read, and play video games. He also loves animals, especially those of the feline variety.